ˇˇ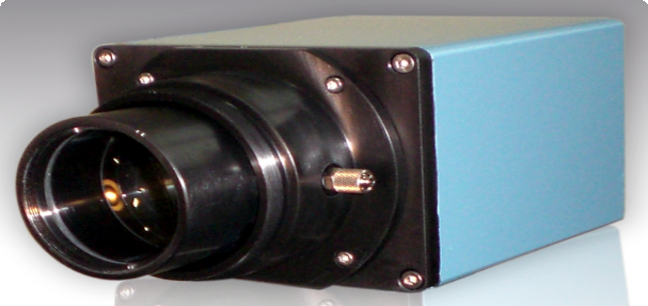 Materials with low or variable emissivity like Aluminium, Brass, Bronze, Copper and other non gray body materials are quite impossible to measure accurately using single or ratio wavelength Infrared Pyrometers.
ˇˇ
AST A4-IN / A4-EX is a Multi-wavelength plug and play pyrometer use application specific data base derived from years of experience in real application. AST A4-IN / A4-EX use special algorithms to accurately calculate both the actual temperature and emissivity of the surface.
ˇˇ
AST A4-IN / A4-EX can hold multiple data base so that single instrument can be easily switched between multiple application like Molten metal, Extruded profiles, Rolled aluminium surface, Continuous casting, Aluminum billets, Slabs etc.
ˇˇ
It has a laser pointer which is aligned in line with the detector so that it ensures both laser and detector looks in to the same spot. This helps precise aiming even in long distances.
ˇˇ
AST A4-IN/A4-EX offer Bluetooth communication so that it can communicate with Android smart phones or laptop for viewing the measured temperature and for adjusting the parameters / selection of data base and data logging.
ˇˇ
Features:
Simple to use - No calibration required

High accuracy - (1%) in real site conditions

Capable of measuring targets with variable emissivity

Measures through smoke, dust, water vapor etc.

Temperature range

A4-IN: 350ˇăC to 670ˇăC; 400ˇăC to 850ˇăC; 450ˇăC to 1000ˇăC; 550 to 1270ˇăC

A4-EX: 170ˇăC to 550ˇăC; 200ˇăC to650ˇăC; 250ˇă 870ˇăC, 300 to 1150ˇăC

Rugged design

Full range of accessories

Wide range of built-in functions

A4-SW Application software for PC

A4-SW A Mobile Application software for Android via Bluetooth
Applications:
Aluminium Extrusion-Profiles & Billets

Aluminium Continuous Casting

Aluminium Rolling

Aluminium Forging

Molten Aluminium